OPENING STATUS OF FORESTAL PARK TENERIFE
OPEN
Dear adventurers,
After the temporary closure from 16th August to 22nd September 2023 due to the Arafo Candelaria forest fire, we are pleased to announce the reopening of our adventure park in the heart of the Protected Landscape of Las Lagunetas.
For now, we will have to wait to enjoy the Fuerteventura, La Graciosa, and La Gomera circuits, which will remain inactive for the time being. The rest of the circuits and our team are at full capacity for you to live an adventure full of adrenaline and fun.
While these circuits are not operational, we will offer you a discount for this new stage. You can find all the information in our blog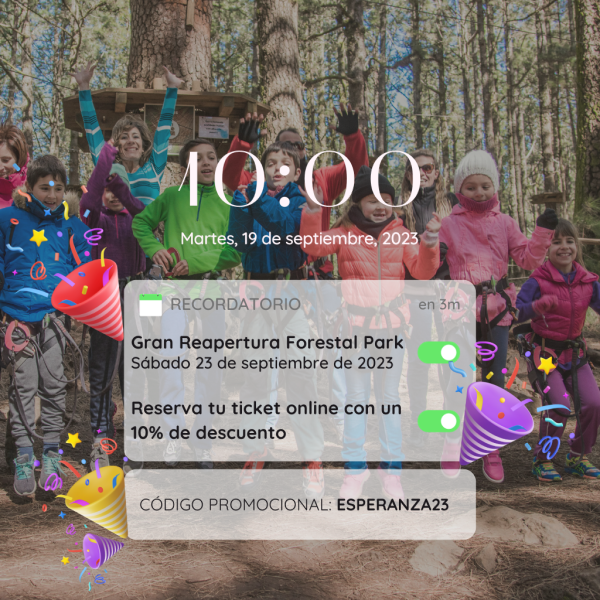 Forestal Park Tenerife is open to the public every Friday, Saturday, Sunday, holidays, and school vacations (except December 25th and January 1st and 6th). On other days, the park opens by prior reservation for groups of at least 12 participants or for special events.
In any case, making a reservation to visit Forestal Park Tenerife is mandatory. This way, you secure your spot on the day and time you want to come, and in case of schedule changes or park closure, you will be duly informed.