Events for companies in Tenerife
Outdoor events for companies in Tenerife
Events for companies in Tenerife can be surprising. In this case, we invite you to organize a day full of innovative dynamics in nature.
Why organize a teambuilding activity for a company in the middle of the forest?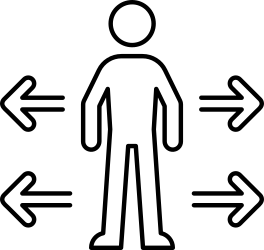 Get out of the comfort zone
For work groups to evolve and grow, it is necessary for them to leave their comfort zone and embark on an adventure (always with a plan). In the middle of the forest the conditions are very different from those of your workplace and the challenges of Forestal Park Tenerife are ideal to challenge your team.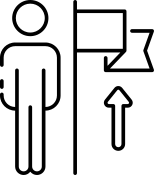 There are different types of leaders, but to reach a goal it is essential that someone takes the reins of the project and manages to excite the team to achieve it. In expeditions, the leader is an essential piece to reach the goal with a united team. In this sense, are there hidden leaders in your group?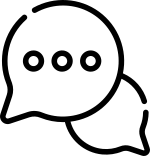 Nowadays we are hyperconnected, but many times we do not listen to the person next to us. In the Canarian pine forest there is no coverage and to complete your mission, it is essential that you listen to each other. Receive orders from the leader and transmit information to the rest, working on assertiveness.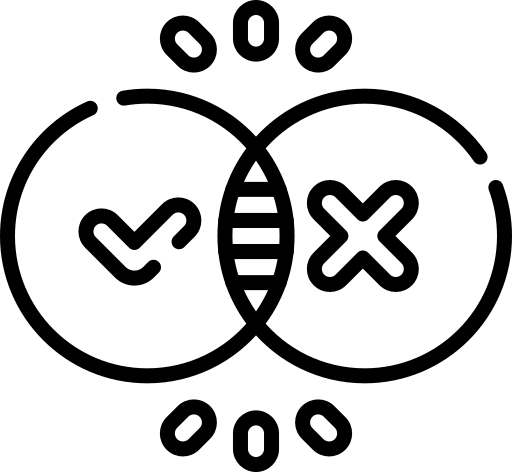 In the Canarian pine forest of the Las Lagunetas Protected Landscape you have to be self-sufficient. In a land where nature reigns, will you be able to complete the mission with few resources? Sometimes the solutions are simpler than we think, you just have to use a little creativity.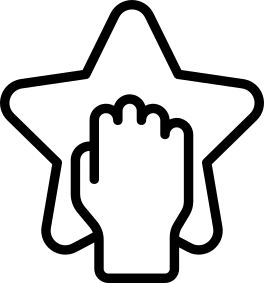 The basic ingredient to obtain a satisfactory result in any area. But more in a project or in the achievement of a common objective. Therefore, the activities are designed so that the groups are motivated, have their "war cry" and overcome any obstacle with force.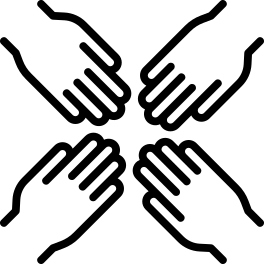 If motivation is the basic ingredient to achieve success, teamwork is the secret ingredient. All members of the group are fundamental pieces to achieve the objective. To do this, they have to coordinate, support each other and trust. Thanks to everyone we will be able to experience an unforgettable teambuilding.
Organize a different company event
Events for companies in Tenerife are very diverse. Below, we reveal what the days for companies at Forestal Park Tenerife are like: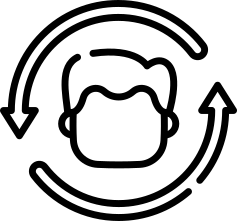 We adapt the activities and dynamics to the needs of your company and your team. To do this, we will be in contact with you to develop a day tailored to you. Communication is essential for us to prepare effective teambuilding with which to improve your skills as a work team.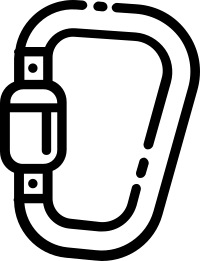 Our facilities are designed under high safety standards where they comply with European and state regulations. Furthermore, at height you will always be connected thanks to the continuous lifeline. Finally, our qualified human team will ensure compliance with all security measures.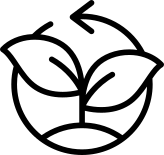 Sustainability is present at all levels of our company, from our daily work to the facilities, designed to protect the environment in which we find ourselves. In addition, it is an activity free of CO2 emissions and in which the circular economy is promoted.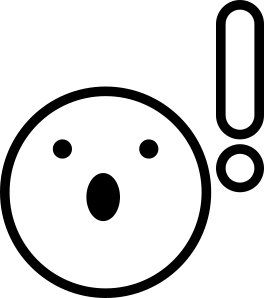 Forestal Park Tenerife is the largest tree and zipline adventure park in the Canary Islands. Therefore, you will surprise your workers with a unique experience in the middle of nature guided by an expert team of instructors.
One step away from your adventure

Live the experience!
ONLINE BOOKING
FACILITIES AND SERVICES
More than 1 hectare of forest to carry out various activities in nature, both on the ground and at height.
Picnic area to organize a breakfast, a snack, etc.
Indoor room with a fireplace, projector, and flipchart (maximum groups of 20 participants).
Wi-Fi connection (upon request).
Toilet (no showers or changing rooms available).
Possibility to store belongings in the room.
Public parking with capacity for buses and vehicles.
DISCOVER THE DYNAMICS OF AN OUTDOOR DAY
Events for Companies in Forestal Park Tenerife
Your visit
Reservation required, buy your tickets through our ticket sales calendar, choosing the day, time and number of participants.

If you want to make a change or cancel your visit, you must do so 48 hours in advance of the time of your visit, contacting the Reservations Department by

email

. If you notify less than 48 hours in advance, the refund will not be made and the change will be subject to availability at that time.

Prepare the trip from your home or accommodation to Forestal Park Tenerife (there is no public transport, so you will have to have a car or take a taxi in La Laguna or La Esperanza).

Equip yourself to enjoy the experience 100%.

Download your ticket to your mobile device or write down your reservation code, as we will request it at the reception and there is no coverage in the forest.
PROMOTION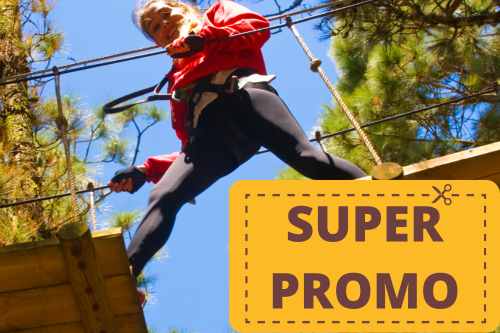 Your ticket includes
3 hours of activity (approximately half an hour of training and 2 and a half hours of fun). If you love adventure, you can pay an extra €5 per hour and per participant to continue exploring our circuits at altitude.

The necessary material to enjoy the routes at altitude (harness).

Activity supervised from the ground by qualified instructors.

Civil liability and accident insurance.
REQUIREMENTS
Age: between 5 and 69 years.

Minimum height: 1.10 metres.

Maximum weight: 110 kg.

Children under the age of 13 must always be accompanied by adults, complying with the following ratios:
Children between 5 and 8 years old: accompanied at height by one adult for every two children.

Children between 9 and 10 years old: accompanied at height by one adult for every five children.

Children between 11 and 12 years old: they can climb alone on the easy and medium circuits (green and blue), supervised by an adult in the group who maintains visual contact throughout the duration of the Activities.
Activity not suitable for people with reduced mobility.

Activity not suitable for pregnant women.

Activity not recommended for people with physical problems in general (e.g. heart disease, respiratory problems, etc.). In case of doubt, we recommend that you consult your doctor.
POSSIBLE SETSETS
Adverse Weather Conditions
If, on the day of your visit, the park has to close due to heavy rain, strong winds, storms, or any adverse meteorological phenomenon, the activity will be canceled for safety reasons. In this case, you can request a refund of the payment you have made or reschedule your reservation for another date, subject to availability.
Force Majeure
In the event that the closure of our facilities is decreed due to any force majeure event (for example, due to health restrictions, restrictions imposed by the Cabildo de Tenerife, the Government of the Canary Islands, or any competent authority, etc.), the activity will be canceled following the instructions of the competent authority. In this case, you can request a refund of the payment you have made or reschedule your reservation for another date, subject to availability.
Schedules
Autumn – Winter
2023 – 2024
From 23rd September to 29th October 2023, Forestal Park Tenerife will be open on Fridays, Saturdays, Sundays, and public holidays from 10 AM to 7 PM, with the last entrance at 4 PM.
From 30th October 2023 to 30th March 2024, Forestal Park Tenerife will be open on Fridays, Saturdays, Sundays, and public holidays from 10 AM to 6 PM, with the last entrance at 3 PM.
Booking in advance is mandatory. Remember that you should always be at our reception 30 minutes before your reservation time.
The park's opening hours may be subject to changes. In such cases, we will contact you using the contact information provided in your reservation as soon as possible.
Map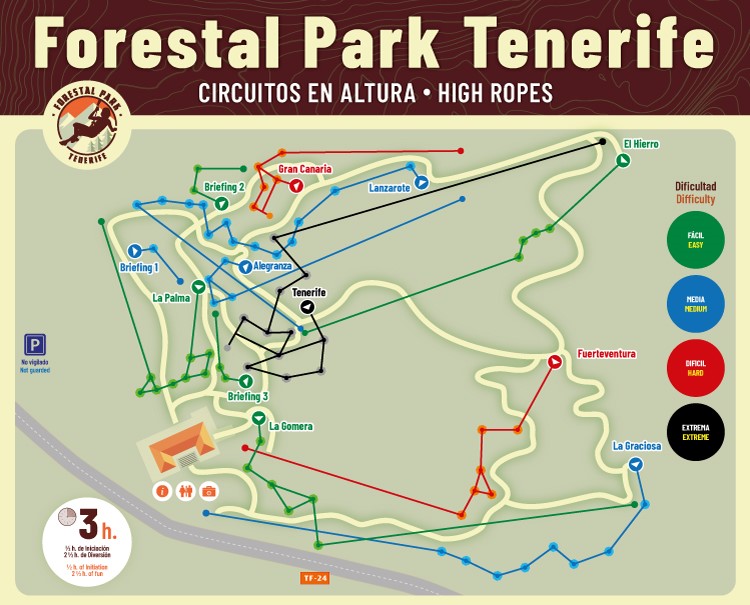 Bulletin
Blog Events for Companies