SPORTING EVENTS IN TENERIFE
Physical activity and outdoor sport
Tenerife is an ideal island for the practice of different sports and sports tourism. For this reason, during the last few years we have seen an increase in the number of sporting events in Tenerife. For example, we can point out the S/C Xtreme, Infinity Xtreme, K42 Anaga, Las Galletas Half Marathon, etc.
At Forestal Park Tenerife we support environmentally friendly sporting events. As well as events that promote healthy, safe and quality sport. Therefore, we propose different ways to collaborate with the promotion of sport in Tenerife.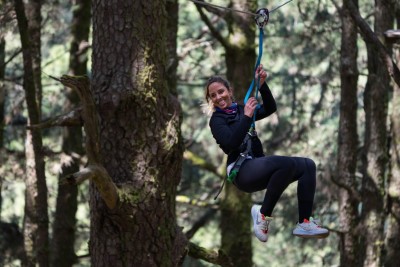 Sporting events in Tenerife in an adventure park
Forestal Park Tenerife is designed to enjoy an active leisure time. In addition to the high-altitude trails and zip lines, in the forest where we are located, we can carry out different activities that encourage healthy sporting habits.
On the one hand, sports competitions can be designed in a non-conventional space, such as the 'Olympics' of a company that wants to surprise its employees. Or a sports meeting of an association. Or a meeting between families who want to experience a fun competition.
The main objective of this type of events is to promote healthy sporting habits in the Canary society in a different and fun way.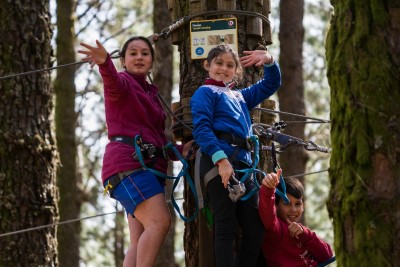 Collaboration in sporting events in Tenerife
Collaboration between entities to promote different sporting practices and activities is essential for our society to do sport in a healthy and safe way. For this reason, Forestal Park Tenerife participates in the promotion of different official sporting events in Tenerife.
El Rosario, an ideal municipality for the practice of sports in nature
The municipality of El Rosario, where we are located is a perfect area for outdoor sports. Thus, it is worth mentioning that water sports, such as diving, kayaking, sailing, etc. can be practised on the coast of Radazul. The municipality also has a large forest mass, Monte de La Esperanza. In this area you can practise sports such as hiking, cycling, horse riding, etc.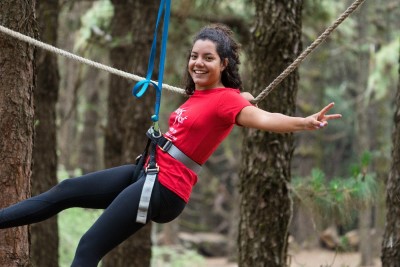 Sporting events in Forestal Park Tenerife