ACTIVITIES AND EXCURSIONS FOR SCHOOLS IN TENERIFE
Activities in Nature for schools in Tenerife
We all have to work together to achieve quality education. Therefore, when organising activities and excursions for schools in Tenerife, different aspects must be taken into account.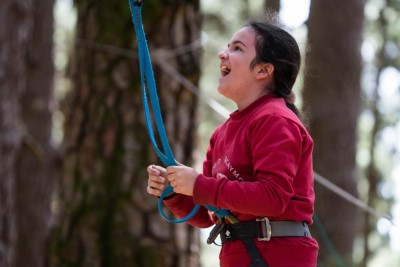 Activities outside the classroom
Pupils study in the classroom the fundamental subjects to develop their education and personality. However, on specific occasions, it is necessary to use extraordinary resources for them to work on different skills. From Forestal Park Tenerife, we offer a totally different and very enriching activity in the heart of nature with our friends the Canary pine trees.
Emotional education and adventure
An adventure park in the trees is a unique experience. The emotions that invade us when we leave our comfort zone, when we overcome challenges, when we fly through the trees… are very varied. Forestal Park Tenerife is an ideal environment to work on the different emotions that students feel on a daily basis, making a simile with adventure.
Likewise, the students will use their creativity to achieve all the goals we set for them during the visit. This creativity together with teamwork, will ensure the success of the extracurricular outing.
Physical activity and nature
There are many activities and excursions for schools in Tenerife, but if you are looking for sport and nature, our facilities are a great option. Forestal Park Tenerife is located in the heart of nature in the Protected Landscape of Las Lagunetas.
On the other hand, sport brings physical, psychological and social benefits to those who practice it. In addition, in our facilities, we work on the compliance with safety and access regulations, so that the responsibility of each of the participants is encouraged.
On the other side, it is not a regular activity, so visitors have to learn how to use the equipment. They also have to discover how to manage at heights safely. To do this, the team of professionals at Forestal Park Tenerife will show them how carry out the activity safely.
Education for sustainable development
Goal four of the Sustainable Development Goals (SDGs) established by the United Nations is 'Ensure inclusive and equitable quality education and promote lifelong learning opportunities for all'. In this context, it is essential to prepare extracurricular activities that bring together different disciplines and encourage socialisation, participation, solidarity, respect for the environment, etc.
In this sense, at Forestal Park Tenerife we offer in addition to the adventure in the trees, workshops in nature. Through these dynamics, knowledge of the different curricula is applied and learning is done in an active way, having as a backbone principle the fulfilment of SDG 4.
Safety first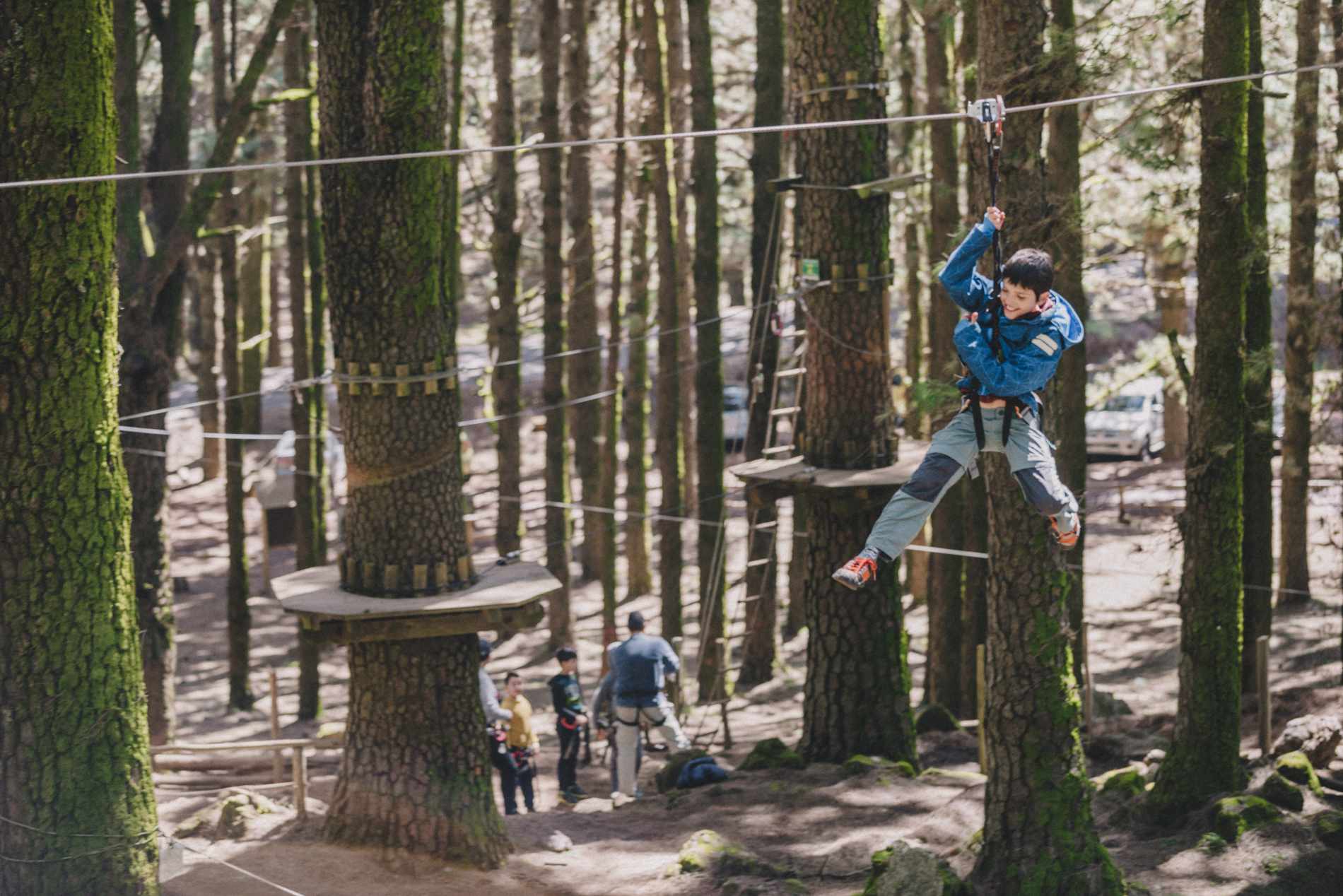 Our main objective is for students to enjoy an unforgettable experience in a safe environment. For this reason, since the end of 2016 a safety system called 'continuous life line' has been implemented in the high ropes courses. Thanks to this innovative system, participants on the circuits and zip lines are always connected, from start to finish.
Also, if other activities take place on land, risks are assessed and reduced as much as possible. Therefore, safety comes first in order to enjoy an unforgettable school visit.
Therefore, if you want to plan activities and excursions for schools in Tenerife, choose Forestal Park Tenerife. We also have special rates for schools.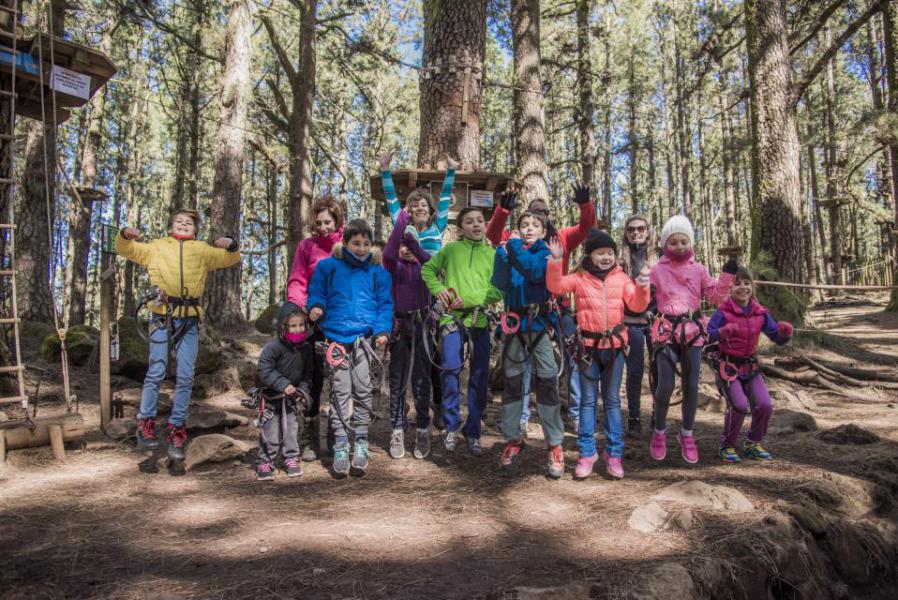 Events for schools in Forestal Park Tenerife