CELEBRATIONS IN TENERIFE IN THE HEART OF NATURE
Special occasions to celebrate in style
Nowadays we have less and less time. We want our free time to be quality time. We also want to share it with our friends and relatives. For this reason, at Forestal Park Tenerife we offer you all the facilities you need to plan unforgettable celebrations in Tenerife.
Any excuse is a good one, a reunion, a birthday, a farewell, a change of job, etc. The important thing is to get together and enjoy good times. So, our aim is for you to celebrate in style whatever you want with the people you love the most.
Totally innovative celebrations in Tenerife
The goal of organising an event is to share a special space and time with your near and dear ones. At Forestal Park Tenerife we also add the concept of innovation. Unique facilities in Tenerife, where both, adults and children will feel unforgettable emotions. Nature is a magnificent setting to celebrate a special occasion.
An adventure park in the heart of the Canary pine forest where you can create memorable events, do you dare to embark on this adventure?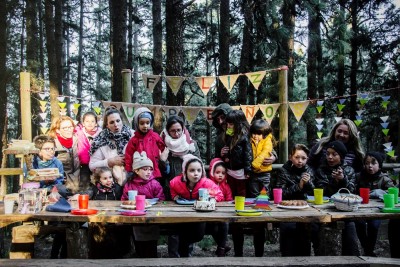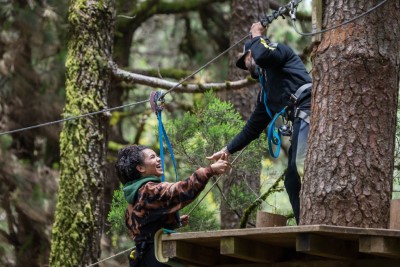 Sustainable events in Tenerife
Sometimes at parties we consume a lot of resources and on many occasions without being aware that we are generating a negative impact, mainly on the environment. At parties we eat and drink, we have to travel to the venue, we use products such as invitations, gifts, decorations, etc., we generate noise and generally a lot of waste.
However, at Forestal Park Tenerife we believe that celebrations and sustainability are not incompatible, but can go hand in hand. Therefore, we will help you to minimise the negative impact of your events.
Outdoor parties
Finally, we would like to highlight that all the events at Forestal Park Tenerife are held outdoors to enjoy nature. Therefore, they are events that invite you to reconnect with your loved ones and with nature at Forestal Park Tenerife.
Celebrations in Nature at Forestal Park Tenerife