FILMING AND PHOTOGRAPHY IN TENERIFE
Location for filming in Tenerife
Forestal Park Tenerife is ideal if you are looking for a location for a filming in Tenerife in the heart of the forest. We are located in a spectacular Canary pine forest on Monte de la Esperanza. We are fortunate that our office is located in the heart of the Protected Landscape of Las Lagunetas.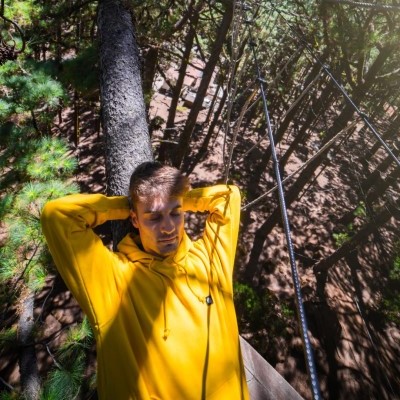 Privileged location for a photo shoot in Tenerife
Not only the seventh art has a place in the forest, we can also be the setting for a photo shoot. If you want to relate your brand to nature, sustainability, health, etc. our company can be the perfect location.
Angles from the heights, a different point of view from our routes or simply enjoying our wonderful nature.
Spectacular location for a filming in Tenerife
In recent years, the Island of Tenerife has been the setting for various international blockbusters such as Wonder Woman 1984, Jason Bourne, Clash of the Titans, Too Fast Too Furious, etc. As well as big national productions such as El Test, Hasta que la Boda nos separe, La Niebla y la Doncella, etc.
Our island has a magnificent versatility thanks to nature. From paradisiacal beaches, black sand beaches, mountains, volcanoes, cities, beautiful villages to modern buildings and landscapes from another planet in the Teide National Park.
Forestal Park Tenerife is situated in a privileged location in an area of forest that has a magical halo.
In addition to the natural scenery, we must take into account the innovative facilities that Forestal Park Tenerife has. An adventure park in the trees with:
Hanging bridges like those in Amazonia
Lianas like those used by Tarzan
Zip lines like in adventure and action films.
It is also worth mentioning the great work carried out by the Tenerife Film Commission on the island. If you are looking for different locations and need help in organising your filming, they will provide you with all the help you need.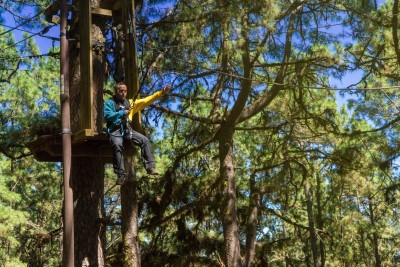 Filming and Photography at Forestal Park Tenerife