Children's Birthday parties in Tenerife
Children's birthday parties in Tenerife in the heart of nature
If you are looking for a place to celebrate one of the most fun and unforgettable children's birthday parties in Tenerife for your children, at Forestal Park Tenerife we offer you a unique alternative.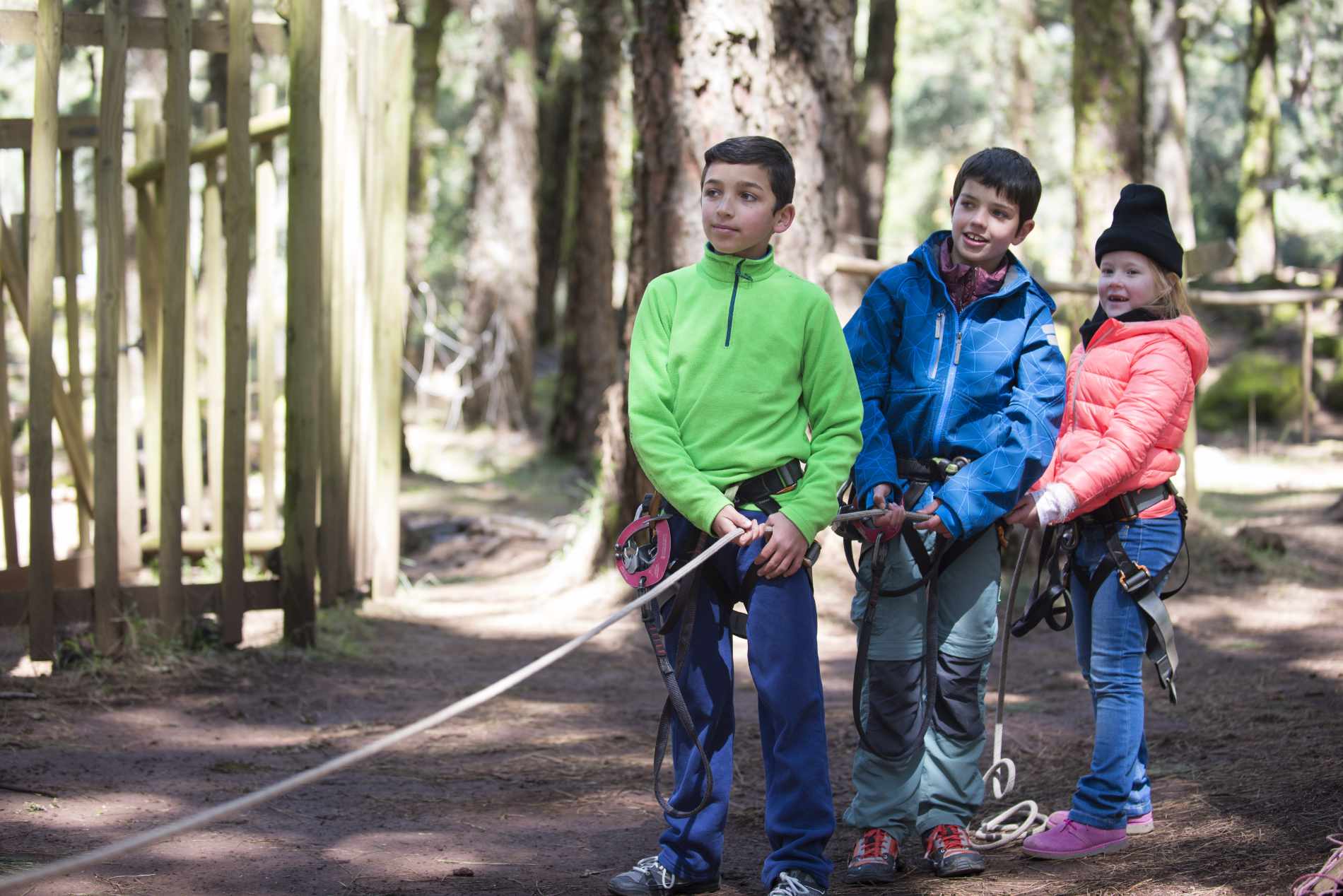 Plan the most adventurous birthday party of the class
First of all, we want you to feel like the leader of a great expedition. Your mission is to plan your little ones' greatest adventure. To do this, you will have the support of the Forestal Park Tenerife team, who has more than 10 years of experience in this sector.
Birthdays for adventurous children
Next, bear in mind that the venue for the celebration is Monte de La Esperanza. So, plan how to get everyone to the park. Organise small troops of adventurers based on the area where they live to share a vehicle.
Likewise, every celebration requires an outfit. At Forestal Park Tenerife you come with warm clothes that you don't mind getting dirty. Your children are going to play with the elements of nature, there may be mud, dust, puddles, etc. We are in the ideal place for your children to get out of the city and get in direct contact with nature.
Moreover, like any expedition, this party requires teamwork. The little ones have to go up accompanied by adults, forming a team in which they help each other to conquer the heights. To organise the group correctly, we recommend that you download the catalogue and the guest list.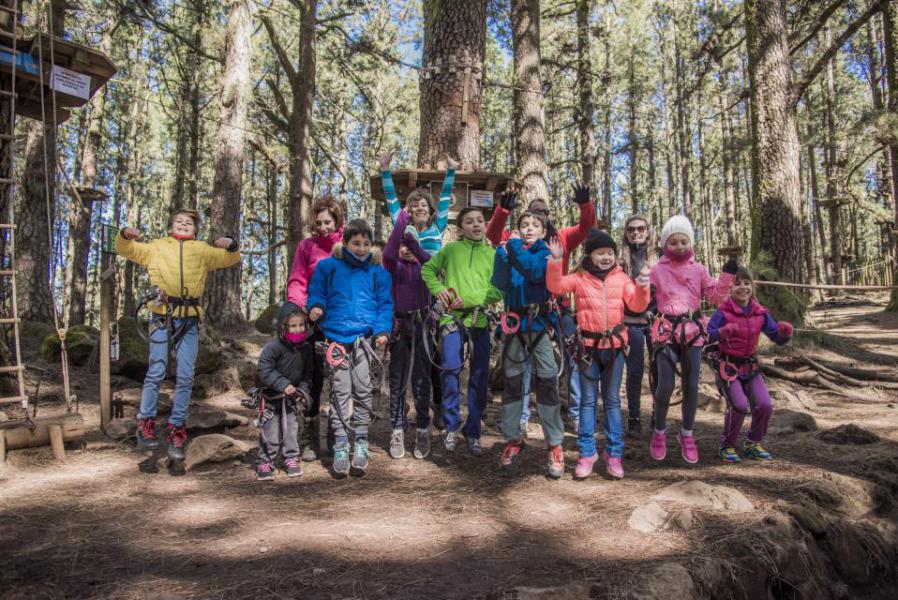 Unforgettable children's birthday parties in Tenerife
To put the finishing touch to your birthday party, you can include different extras. From booking a picnic area or a room with a fireplace, to including sustainable decoration, etc.
You can also tell us what your idea of the perfect birthday is and we will try to help you achieve it.
Children's Birthday in Forestal Park Tenerife